Notice of Revision Period - Are you on the Voters List?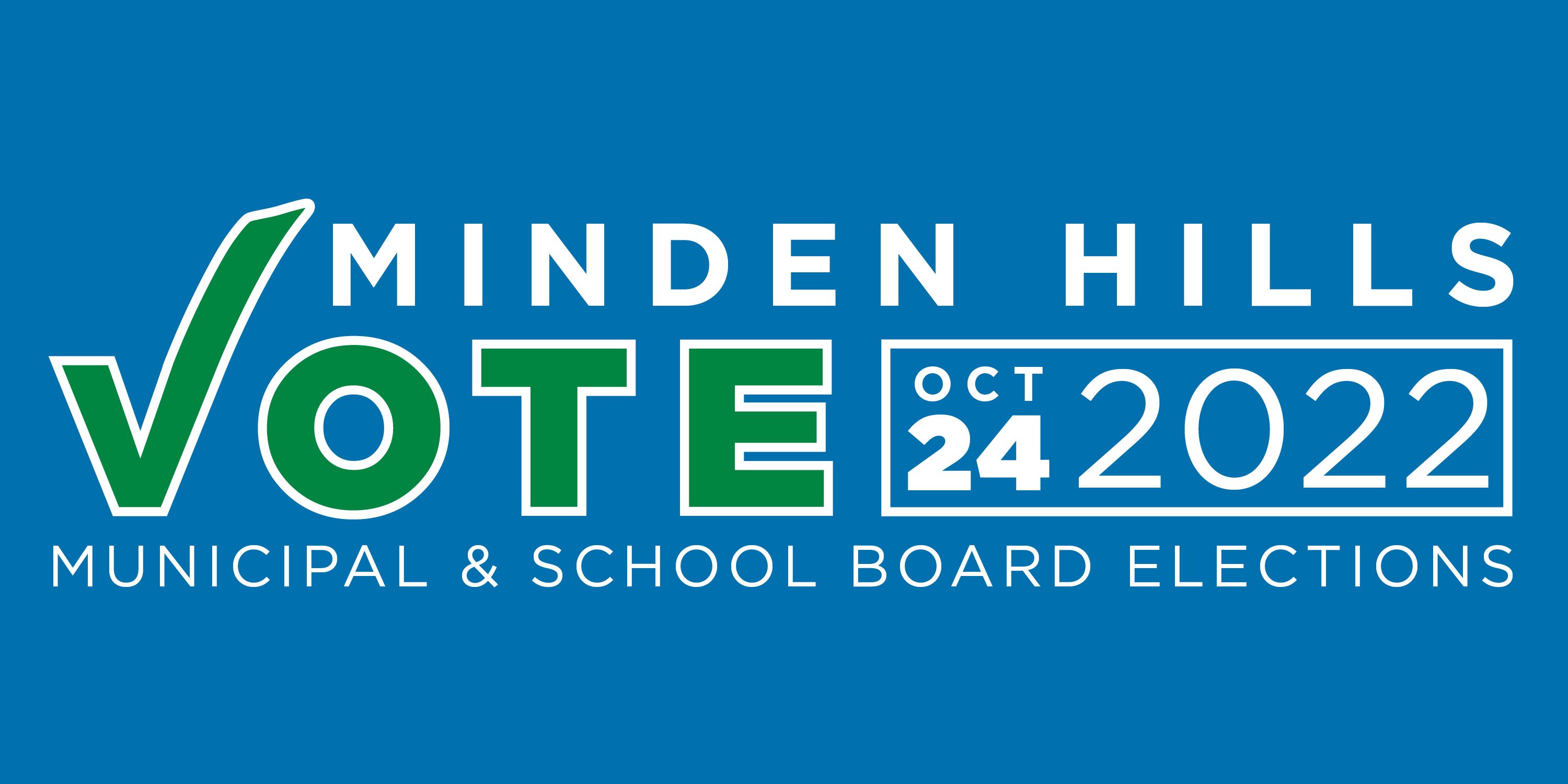 If you would like to confirm that you are on the Voter's List, make additions, deletions and/or corrections, please visit a Voter Help and Revision Centre at one of the following locations:
Voter Help and Revision Centre Locations and Hours
Location
Hours

Municipal Administration Office
7 Milne Street, Minden, ON

September 1 to October 21, 2022:

Monday to Friday during normal business hours, 8:30 AM to 4:30 PM

S.G. Nesbitt Memorial Arena and Community Centre
55 Parkside Street, Minden ON

Advanced Voting Day, Saturday, October 8, 2022:

Voting Day, Monday, October 24, 2022:

Minden Council Chambers
7 Milne Street, Minden ON
10:00 AM to 1:00 PM on the following Saturdays:

Saturday, September 10, 2022
Saturday, September 24, 2022
Saturday, October 1, 2022
Internet, Telephone or Traditional Paper Ballot
Voter Information Letters will allow eligible voters to vote, and will be mailed based on information on the Voters' List.
Electors should confirm their names and relevant information are correctly shown on the List.
Applications for revisions to the List will be available at the Municipal Office, 7 Milne Street, Minden and on the Township website on September 1, 2022.
Applicants may mail the prescribed form bearing their signature and a copy of the required identification.
To confirm if you are on the list, you may also contact the Township of Minden Hills Municipal Office at (705) 286-1260 ext. 9 or email elections@mindenhills.ca.
VOTING DAY is Monday, October 24, 2022