Education and Fire Safety
Fire Status is set at MODERATE
Burning during the day is allowed with a burn permit only.
Public Education
We offer a variety of training and information on how to keep you and your family safe. Please explore the available options below. Forms are currently available by contacting the Fire Department.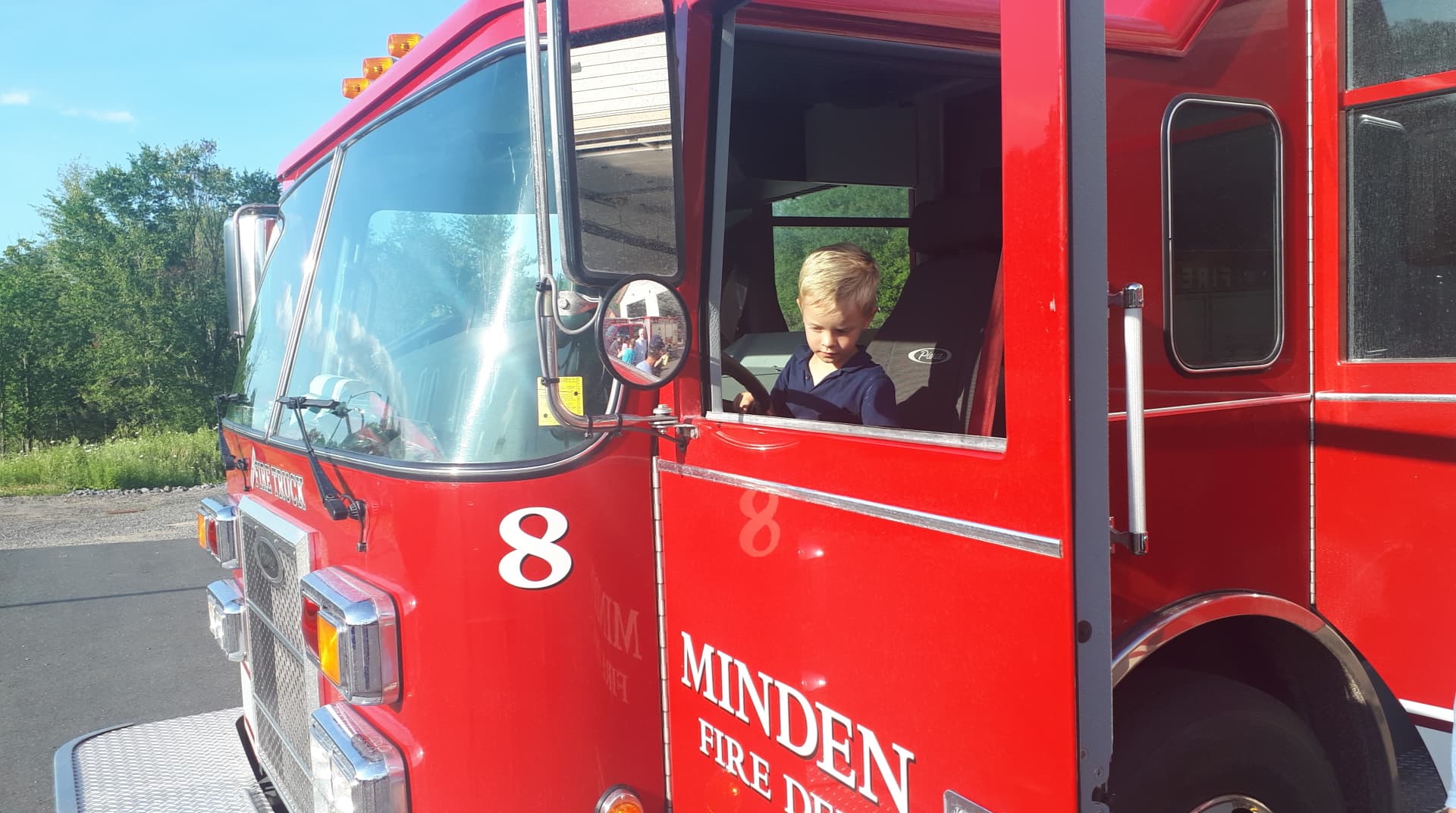 Fire Truck Visit
Tour a firetruck, see our firefighting equipment, and get a brief discussion on home fire safety and the firefighter's role within the community.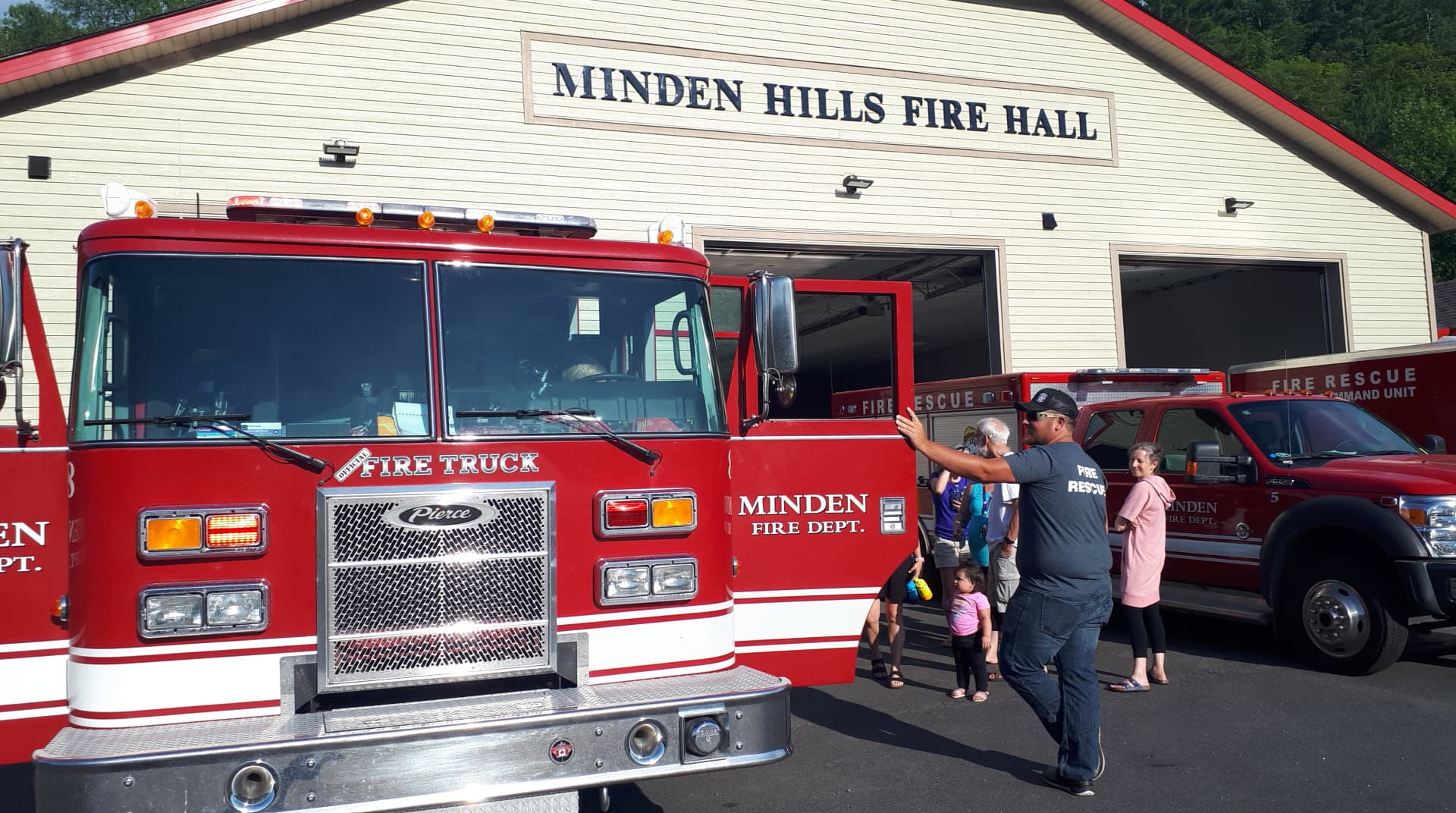 Fire Station Tour
For groups of 25 people or less, a fire station tour can be arranged. See where firefighters work, and train, up close while receiving information on home fire safety.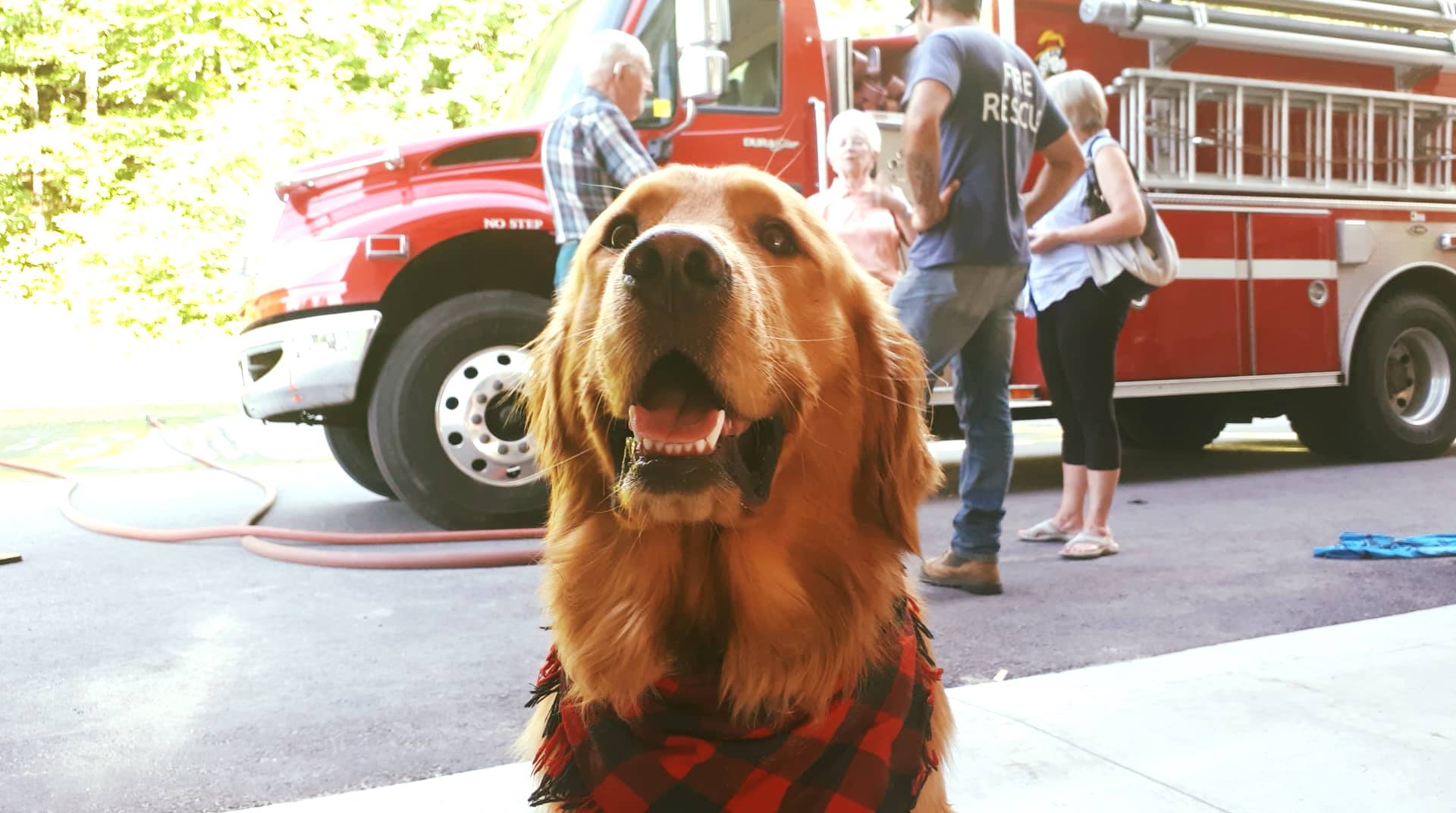 Educational Presentation
We attend community, corporate and special events to discuss, and present fire and life safety messages relevant to your audience.
Saved by the BEEP

Thursday, Sept. 28, 2023, is Ontario's first Test Your Smoke Alarm Day!
Last year, there were 133 fire fatalities in the province – the most in 20 years.
To help keep residents safe, The Township of Minden Hills Fire Department has partnered with Ontario's Office of the Fire Marshal's Saved by the Beep program.
As part of the program, Minden Hills residents are encouraged to learn more about smoke alarms fire safety, and home fire escape planning, which can save the lives of you and your loved ones. Download and print a Saved by the BEEP Door Hanger for your home.
Having a properly working smoke alarms in your home is the law. Avoid fines or charges by testing your smoke alarms and replacing their batteries regularly.
The Minden Hills Fire Department will be out and about this month promoting fire safety and the Saved by the beep program at different locations or neighbourhoods.

Fire Prevention Week
Since 1922 fire departments have promoted Fire Prevention Week with the goal of providing awareness on how to stay safe in case of a fire. Fire Prevention Week commemorates the Great Chicago Fire (October 8 to 10, 1871). The fire caused devastating damage, killing approximately 300 people, and leaving more than 100,000 people homeless. It also destroyed more than 17,000 structures, and destroyed over 2,000 acres of land.
Subscribe to receive news and messages about Fire Safety.
Fire Drills and Safety Plans
Fire Drills and Fire Safety Plans are excellent tools to practice fire safety and help you to be prepared in an emergency.
Please contact our department for assistance with fire drills or for more information on fire safety plans.